You can reach any of the board members by emailing: This email address is being protected from spambots. You need JavaScript enabled to view it..
Joanne Kazmierski, CTL
President & Treasurer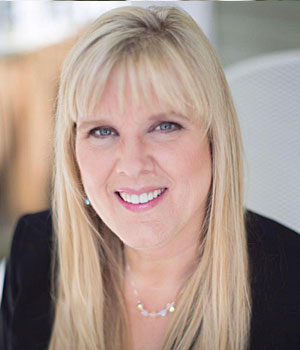 Joanne is the CEO and founder of Global Business Logistix, LLC, a company formed to provide exceptional project management with a focus on workforce & economic development. Check out her company on Facebook!
Joanne has over 20 years of experience in the port, logistics, supply chain and transportation industry in areas of workforce and economic development experience with the Jacksonville Port Authority (JAXPORT) and the Jacksonville Transportation Authority (JTA). She was named JAX Chamber's Transportation & Logistics Council's 2022 Small Business Leader of the Year.
Her clients have included the Boys & Girls Clubs of Northeast Florida, University of South Florida – Florida Supply Chain Summit, Girl Scouts of Gateway Council, Jax Chamber, Cathedral District Jacksonville and other educational institutions throughout the state and country. Her most recent notable work has been in writing and administrating over $30 million federal and state grants to serve 8,000 children in the afterschool space in Northeast Florida.
Volunteering is important to Joanne. She serves at the Membership chair for the Women in Transportation Seminar of Northeast Florida and the Treasurer for the JAX Chamber Transportation & Logistics Council. She has been an avid mentor via Generation WOW, Girl Scouting, Big Brothers Big Sisters of NE Florida and with local entrepreneurs.
Joanne has received her BS Degree in Marketing and Business Administration from the University of South Florida in Tampa. Joanne is carefree, passionate, family-oriented, and a work-a-holic who loves the mountains and nature! For relaxation, she enjoys a good walk on the beach or a bike ride. She and her husband, Dave, have two children; Jessica who currently works for Kohl's Corporate in Milwaukee, and Justin, who works for On Location – a high-end sports management company whose clients include the NFL, NBA and the Olympics.
---
Marci Larson, ABC
Vice President, Professional Development & Membership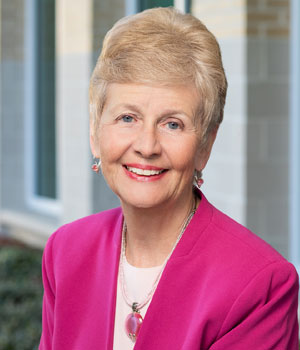 Marci Larson is the Public Affairs Manager for the North Florida Transportation Planning Organization (North Florida TPO), the independent regional agency established by federal and state laws for transportation planning and prioritizing in Clay, Duval, Nassau and St. Johns Counties.
As the Public Affairs Manager, Marci handles organizational branding and visibility, external/public outreach, media and community relations, events planning, marketing for the Cool to Pool Rideshare Program, Smart North Florida and the North Florida Clean Cities Coalition, print and web site publication and committee interaction. Marci is responsible to enhance the TPO name recognition among elected officials, business and civic leaders, the media and the public, but also particularly with groups that are traditionally underserved and under involved.
No stranger to transportation, Marci has worked in communications, government and public affairs for Southern Railway, Norfolk Southern Corporation and Amtrak, all in Washington, D. C., and Amtrak and the Jacksonville Transportation Authority in Jacksonville. She is an Accredited Business Communicator from the International Assn. of Business Communicators. Marci volunteers her time with various professional and non-profit organizations.
---
Doug Filaroski, CMP
Certification Director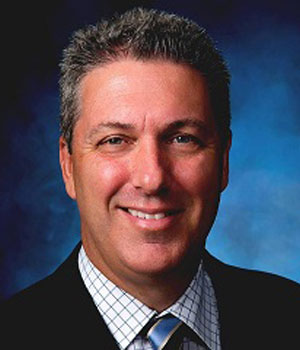 An award-winning journalist turned communications professional, Doug is Senior Communications Representative at Citizens Property Insurance Corporation in Jacksonville, where he manages crisis communications projects, provides strategic consulting, and oversees production of all types of content – from leadership messaging to digital communications and video.
Doug's professional experience includes introducing Northeast Florida residents to economic opportunities as Media Relations Manager for the JAX Chamber announcing Amazon and other development, and helping a Fortune 500 company achieve organizational goals as a Senior Writer for Black Knight Financial Services.
For about two decades, Doug fulfilled his own goal of meaningful community engagement as a reporter and editor at newspapers in New Hampshire, Pennsylvania, and Florida, where he won Society of Professional Journalists' and other awards for political and investigative pieces. He shaped opinion and policy with articles on political corruption at The Times Leader in Scranton/Wilkes-Barre, Pa. and others on government waste, poor NFL health care, Florida voting problems, and a DUI epidemic while at The Florida Times-Union in Jacksonville.

He is a certified Communications Management Professional (CMP) and an avid volunteer of his communications skills. Doug served on boards of IABC Florida, Celebrate Laconia (his hometown), and Douglas Anderson School of the Arts, where he helped promote and host the Douglas Anderson Writers Festival.
---
2020-2021 Board Members
Joanne Kazmierski, Board President
Sherry Sanderford, Vice President of Membership
Philip A. Alia, Vice President of Finance/Treasurer
Marci Larson, Board Advisor
Doug Filaroski, Certification Director
2019-2020 Board Members
David DeCamp, President
Philip A. Alia, Immediate Past President
Candy Bowen, Vice President of Finance/Treasurer
Denise Reagan, Vice President of Professional Development
Marci Larson, Board Advisor
Joanne Kazmierski, Board Advisor
2018-2019 Board Members
Philip A. Alia, President
Candy Bowen, Vice President of Finance/Treasurer
David DeCamp, Vice President of Administration/Communications
Marci Larson, Board Advisor
Joanne Kazmierski, Board Advisor
2017-2018 Board Members
Joanne Kazmierski, Immediate Past President
Philip A. Alia, President
Trish Zimmerman, VP of Administration & Communications
Candy Bowen, VP of Finance/Treasurer
David Fann, VP of Membership
Marci Larson, Board Advisor