You can reach any of the board members by emailing: This email address is being protected from spambots. You need JavaScript enabled to view it..
Joanne Kazmierski, CTL
President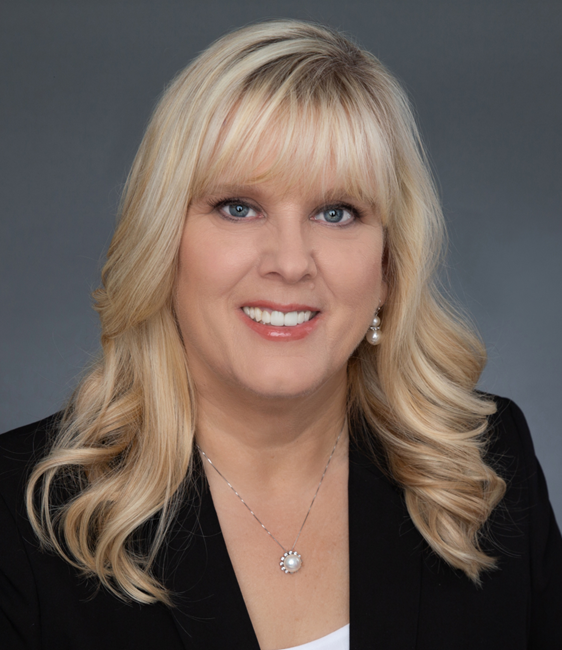 Joanne is the CEO and founder of Global Business Logistix, LLC, a company formed to provide exceptional project management with a focus on workforce & economic development. Check out her company on Facebook!
Joanne has over 20 years of experience in the port, logistics, supply chain and transportation industry in areas of workforce and economic development experience with the Jacksonville Port Authority (JAXPORT) and the Jacksonville Transportation Authority (JTA). She was named JAX Chamber's Transportation & Logistics Council's 2022 Small Business Leader of the Year.
Her clients have included the Boys & Girls Clubs of Northeast Florida, University of South Florida – Florida Supply Chain Summit, Girl Scouts of Gateway Council, Jax Chamber, Cathedral District Jacksonville and other educational institutions throughout the state and country.
Her most recent notable work has been in writing and administrating over $30 million federal and state grants to serve 8,000 children in the afterschool space in Northeast Florida.
Volunteering is important to Joanne. She serves at the Membership chair for the Women in Transportation Seminar of Northeast Florida and the Treasurer for the JAX Chamber Transportation & Logistics Council. She has been an avid mentor via Generation WOW, Girl Scouting, Big Brothers Big Sisters of NE Florida and with local entrepreneurs.
Joanne has received her BS Degree in Marketing and Business Administration from the University of South Florida in Tampa. Joanne is carefree, passionate, family-oriented, and a work-a-holic who loves the mountains and nature! For relaxation, she enjoys a good walk on the beach or a bike ride. She and her husband, Dave, have two children; Jessica who currently works for Kohl's Corporate in Milwaukee, and Justin, who works for On Location – a high-end sports management company whose clients include the NFL, NBA and the Olympics.
---
Marci Larson, ABC
Vice President, Transition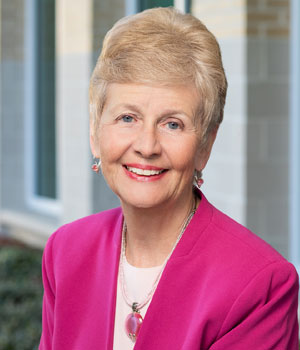 Marci Larson is the Public Affairs Manager for the North Florida Transportation Planning Organization (North Florida TPO), the independent regional agency established by federal and state laws for transportation planning and prioritizing in Clay, Duval, Nassau and St. Johns Counties.
As the Public Affairs Manager, Marci handles organizational branding and visibility, external/public outreach, media and community relations, events planning, marketing for the Cool to Pool Rideshare Program, Smart North Florida and the North Florida Clean Cities Coalition, print and web site publication and committee interaction. Marci is responsible to enhance the TPO name recognition among elected officials, business and civic leaders, the media and the public, but also particularly with groups that are traditionally underserved and under involved.
No stranger to transportation, Marci has worked in communications, government and public affairs for Southern Railway, Norfolk Southern Corporation and Amtrak, all in Washington, D. C., and Amtrak and the Jacksonville Transportation Authority in Jacksonville.
She is an Accredited Business Communicator from the International Assn. of Business Communicators. Marci volunteers her time with various professional and non-profit organizations.
---
Doug Filaroski, CMP
Vice President, Communications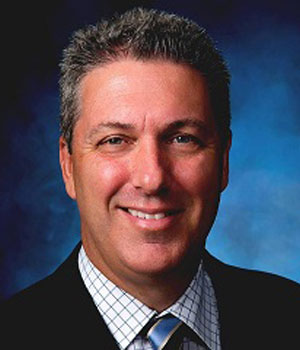 An award-winning journalist turned communications professional, Doug is Senior Communications Representative at Citizens Property Insurance Corporation in Jacksonville, where he manages crisis communications projects, provides strategic consulting, and oversees production of all types of content – from leadership messaging to digital communications and video.
Doug's professional experience includes introducing Northeast Florida residents to economic opportunities as Media Relations Manager for the JAX Chamber announcing Amazon and other development, and helping a Fortune 500 company achieve organizational goals as a Senior Writer for Black Knight Financial Services.
For about two decades, Doug fulfilled his own goal of meaningful community engagement as a reporter and editor at newspapers in New Hampshire, Pennsylvania, and Florida, where he won Society of Professional Journalists' and other awards for political and investigative pieces. He shaped opinion and policy with articles on political corruption at The Times Leader in Scranton/Wilkes-Barre, Pa. and others on government waste, poor NFL health care, Florida voting problems, and a DUI epidemic while at The Florida Times-Union in Jacksonville.

He is a certified Communications Management Professional (CMP) and an avid volunteer of his communications skills. Doug served on boards of IABC Florida, Celebrate Laconia (in his N.H. hometown), and Douglas Anderson School of the Arts (DA), where he helped promote and host the Douglas Anderson Writers Festival while his daughter Natalie attended DA.
---
Steve Kaufman
Vice President, Membership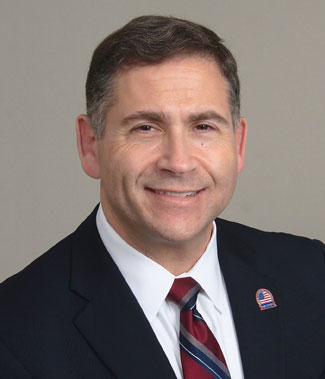 After earning his degree from Northwestern University's School of Journalism, Steve served on active duty five years as a U.S. Navy surface warfare and public affairs officer, winning five Navy-wide awards for his public relations accomplishments.
On April 1, 1992, Steve started STEPHEN J. KAUFMAN • PUBLIC RELATIONS, a full-service marketing communications firm. SJK•PR serves a wide spectrum of industries, frequently as a client's offsite marketing department, enhancing client branding and marketing.
SJK•PR consistently ranks among the top North Florida PR and marketing firms by the Jacksonville Business Journal and Expertise.com, and Steve and his team have earned multiple JAX Chamber, industry and U.S. Small Business Administration awards.
His community involvement has included co-hosting a small business advice radio show and serving on the boards of numerous North Florida nonprofits. Steve also serves as a regular guest speaker at Chamber, small business and industry-focused meetings, offering advice on small business startups, branding and public relations strategies.
Steve continued in the Navy through 2014 as a drilling Reservist. In 2009, he was recalled as an active-duty commander in support of Operation ENDURING FREEDOM and was awarded the Defense Meritorious Service Medal for his 15-month mobilization.
Steve's also the beaming father of his daughter Lindsay, who's a "double Gator," with both a bachelor's and master's degree from the University of Florida. He's especially proud she was routinely voted "Kindest Girl" throughout school.
Steve and his team are humbled by and grateful for more than three decades of business, and look forward to telling the stories of SJK•PR's clients for years to come.
---
Meghan Woodworth
Vice President, Professional Development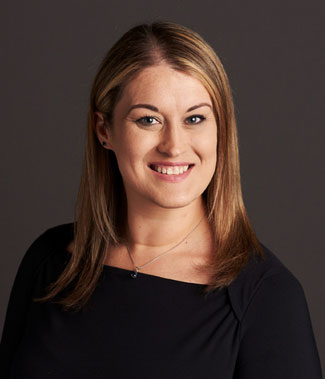 A driven and creative thinker. Meghan can always be counted on for new, out-of-the-box solutions. With a Bachelor's degree in Business Communication and an Associate degree in Fine Arts, Meghan combines her business and artistic skills to create dynamic communications for her teams that are informative and visually appealing.
Meghan began her career in communications with the department store Stein Mart. Over 16 years, Meghan worked her way up to the position of Corporate Communications Manager serving as the gatekeeper of communications between the corporate office and the stores. Sadly, Stein Mart was one of the many department stores that went out of business during the pandemic.
However, Meghan found a new role shortly thereafter as a Content Analyst for Haskell working out of their headquarters in downtown Jacksonville, Forida. Haskell is a global leader in AEC (Architecture, Engineering, and Construction) solutions. Haskell provides integrated delivery of capital projects across a wide range of markets providing clients with decades of experience and history of meeting complex challenges and delivering exemplary solutions. Haskell was a new industry to Meghan, however, she loves a challenge! The wide variety of projects, markets, and subject matter experts at Haskell keeps her engaged and excited as each new opportunity arises.
Outside of work, Meghan enjoys spending time with her friends and family, going to the movies, and paddle boarding along Florida's natural springs. Meghan is married to her high school sweetheart, Garrett. Meghan and Garrett have been together for over 23 years now and together they have one son, two small pups, and a gecko. Meghan still makes time to draw and paint whenever possible to keep that creative side alive. She is an avid listener of audiobooks, utilizing every car ride to either learn something new or delve into a thriller. Other passions include the International Association of Business Communicators and volunteering for Habitat for Humanity.
---
IABC FLORIDA COMMITTEE MEMBERS
COMMUNICATIONS COMMITTEE
Gena Acito, CMP, APR
Director of Communications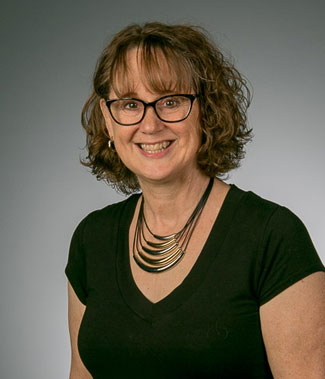 Gena Acito is a senior-level, accredited communications professional with more than 25 years of experience in facilitating and improving the information exchange between front-line employees and management within Fortune 500 companies, including AT&T and AOL. Her specific areas of expertise include communications consulting, internal communications, human resources communications, editing, executive messaging and web content development.
In her current role, Gena leads the corporate communications department of Citizens Property Insurance Corporation, consisting of five communications representatives who are responsible for effectively communicating key messages to more than 1,200 employees and management staff in two locations in Florida. The team also assists with external communications to various key stakeholders, including policyholders and the public.
Gena earned a Bachelor of Arts degree in communication arts (journalism concentration) from the University of Dayton and a Master of Science degree in human resources management development from Chapman University. In addition, she completed the Organizational Leadership and Communication Certificate Program from the University of California, Irvine – University Extension. She also earned the Accreditation in Public Relations (APR) designation, as well as the Communications Management Professional (CMP) certification.
---
Melissa Cabezas
Director of Communications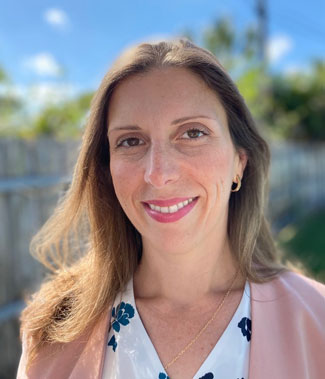 A driven communications professional with a passion for storytelling, Melissa is the Director of Internal Communications at Cinch Home Services, a privately held home service company headquartered in Boca Raton, FL. In this role, she leads Cinch's enterprise communications strategy, including executive communications, company town halls, and employee newsletters. Melissa also oversees the employee events committee, a volunteer-based group that hosts monthly virtual and on-site events at and in the community.
Prior to Cinch, Melissa held a variety of communications leadership roles, including Associate Vice President of Marketing and Communications Operations for Broward Health, a nationally recognized South Florida healthcare system, and Assistant Director of Communications for University of Miami, one of the nation's best private research universities. She prides herself on her ability to build trusted relationships with both leaders and individual contributors across an organization to foster a collaborative, inclusive and engaged workforce that delivers on its business objectives.
Melissa received her M.B.A from Nova Southeastern University and B.A. in Journalism and Mass Communications from Florida International University.
---
2020-2021 Board Members
Joanne Kazmierski, Board President
Sherry Sanderford, Vice President of Membership
Philip A. Alia, Vice President of Finance/Treasurer
Marci Larson, Board Advisor
Doug Filaroski, Certification Director
2019-2020 Board Members
David DeCamp, President
Philip A. Alia, Immediate Past President
Candy Bowen, Vice President of Finance/Treasurer
Denise Reagan, Vice President of Professional Development
Marci Larson, Board Advisor
Joanne Kazmierski, Board Advisor
2018-2019 Board Members
Philip A. Alia, President
Candy Bowen, Vice President of Finance/Treasurer
David DeCamp, Vice President of Administration/Communications
Marci Larson, Board Advisor
Joanne Kazmierski, Board Advisor
2017-2018 Board Members
Joanne Kazmierski, Immediate Past President
Philip A. Alia, President
Trish Zimmerman, VP of Administration & Communications
Candy Bowen, VP of Finance/Treasurer
David Fann, VP of Membership
Marci Larson, Board Advisor